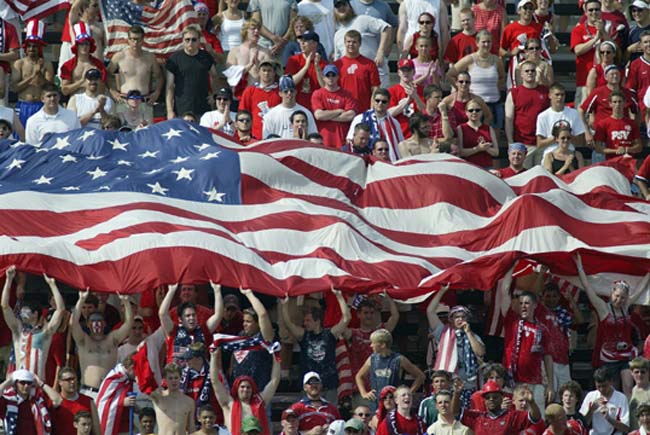 The 2010 World Cup really started off with a bang today. It was
a great game
between South Africa and Mexico. It's quite too bad that it ended 1-1, as Bafana-Bafana should have scored a couple of more goals. C'est La Vie (as the French would say after their
0-0 borefest
against Uruguay)! The US
faces England tomorrow
and I'll be downing a few beers in a Brooklyn bar, with several of my good friends, and screaming my head off (of course). You can
click here
for the entire World Cup schedule. And do check out the video below. If that doesn't get you psyched, nothing will. Let's Go USA!
And one last thing regarding the opening WC game: The
South African keeper complained
that it felt more like a Mexico home game, as the Mexican supporters were louder. To that, I say: We know how you feel, dude! Ha, ha
A few Red Bulls tidbits:
Apparently, Ze Roberto
is not coming
to the NY Red Bulls.
At the World Cup break, the Red Bulls are
tied for first
in the East with Columbus, although The Crew have a game in hand.
In case you missed it, through an advertisement
at the back of the Red Bulls magazine
handed out at the Chivas USA game, the Red Bulls have
promised a big name
coming after the World Cup. Who on earth can it be?
The Red Bulls will be hosting a
USA/England watch party
@Red Bull Arena. Mac Kandji, Danleigh Borman and Richie Williams will be in attendance.